London, 16.02.22: The UK and Ireland Testing Board (UKITB) and the Alliance for Qualification (A4Q) have agreed on a comprehensive cooperation in the qualification of IT professionals across multiple disciplines. The common goal of this partnership is the development and dissemination of training standards, e.g. in the area of software testing.
Geoff Thompson, chairman of the UKITB, was enthusiastic: "With this cooperation, we will ensure in the future that the quality of training, for example, according to the ISTQB® standard, will remain at a high level."
A4Q is an association of experts and companies in the field of quality assurance and qualification, which aims to establish worldwide standards. The UKITB is one of the leading boards for training SOFTWARETESTERS and a founding member of the ISTQB.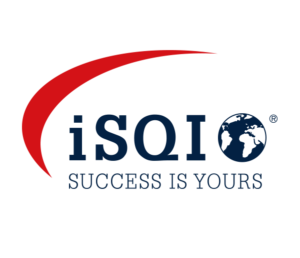 About iSQI
iSQI is a leading provider of certification examinations all over the world. Focusing on IT professions, iSQI plays a large role in certifying the know-how of professionals in over 90 countries on 6 continents in 10 languages.
Headquartered in Germany, iSQI has entered into more than 100 global partnerships and projects. It collaborates actively in international organizations such as the International Organization for Standardization (ISO). The Institute's efforts aim at establishing improved industry standards by combining industry input and research findings.
iSQI examinations are supported by a global network of accredited training providers. Their expertise in education assists professionals in polishing their knowledge and skills for the certification exams.