Find the right certification for your career at iSQI
At iSQI, we are pleased to offer you a wide range of certifications covering various areas of expertise, including software testing, requirements engineering, software architectures, UX design, agile methodologies, product management, and much more. Our certifications come from reputable institutions that have established themselves as the best in their respective fields. You can rest assured that every certification we offer is of the highest quality and enjoys international recognition.
Getting certified with one of our certifications will open up a wide range of opportunities for a successful career in the IT sector. Your skills and knowledge will be highly valued, and numerous doors will open to lead you to success.
Are you curious to learn more about our extensive certification offerings? We invite you to explore our  product catalog.
Discover the perfect certification to help you advance on your career path!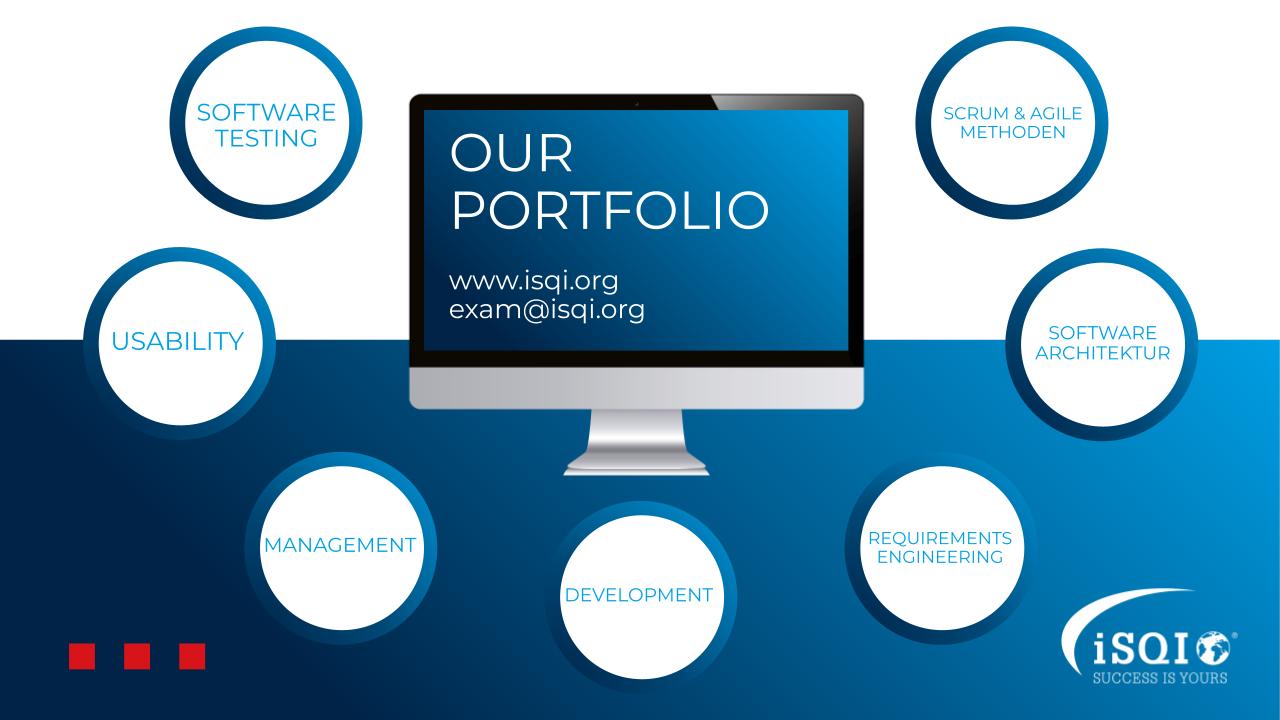 Want to get certified?
Do you want to get certified and prove your knowledge as an expert?
Have a look at our online shop!
Register now for your certification exam!
www.isqi.org